Kimchi industry promotion
A hub of global Kimchi culture and the science of fermentation. World lnstitute of Kimchi
Kimchi industry promotion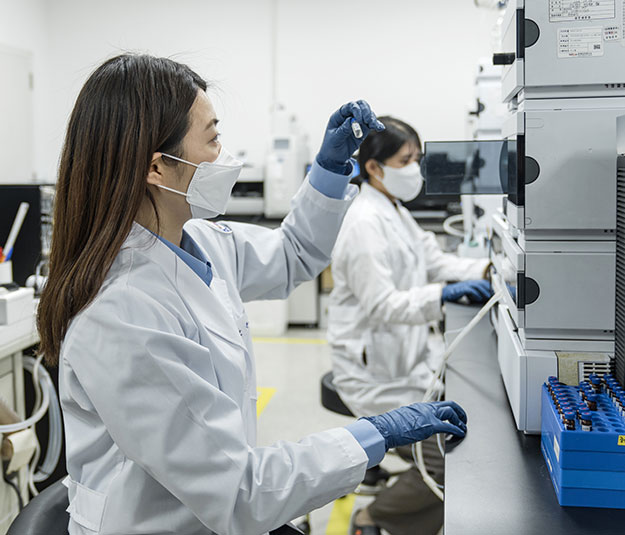 Department Overview
The Industrial Solution Research group supports the continuous growth of the kimchi industry through custom corporate solutions for technological difficulties, a nutritional facts labeling service for the expansion of exports, responses to kimchi industry policies, and international accredited testing and analysis services.
Major Areas of Research
01Construction of a system for the growth and support of the kimchi industry (development of family enterprises, etc.)
02Development and support of global export companies
03Research into the establishment of kimchi industry promotion infrastructure (status surveys, information system construction, etc.)
04Response to kimchi industry policies and technical support
05Operation of an international accredited testing institution and testing/analysis service
06Technological education based on the kimchi industry
07Construction of a total corporate support platform and technical support for the kimchi industry
Research Overview
Support for companies to enhance the global competitiveness of the kimchi industry
Customized testing, analysis, and technical education support for domestic kimchi manufacturers
Customized business support for the kimchi industry Survey of the current state of the kimchi industry and establishment of an information system Support for certified testing and analysis in the field of kimchi Development and support of public infrastructure for technical education in the field of kimchi
Background Due to the small scale of the entire kimchi industry, it is difficult for the industry to conduct research and improve the quality independently, which limits the development and globalization of the kimchi industry.
Goal Activating the kimchi industry ecosystem through comprehensive support for R&D technology and providing statistical information for the kimchi industry.
Significance Continuous support for the growth of the kimchi industry through the enhancement of basic capabilities of kimchi manufacturing companies.
Support for family-owned businesses
Video ingredient labeling service
International certified testing and analysis service