About WiKim
A hub of global Kimchi culture and the science of fermentation. World lnstitute of Kimchi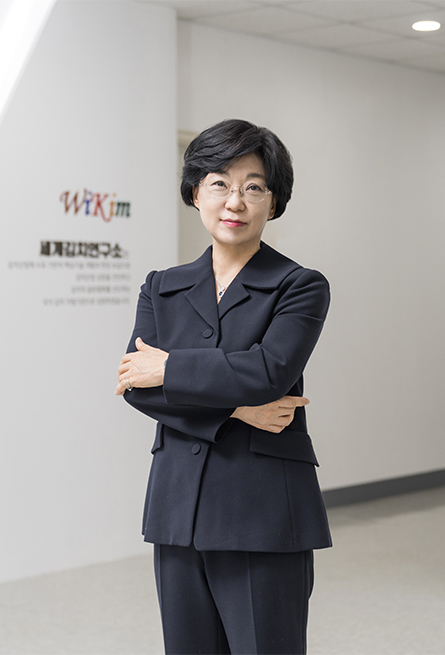 President of World Institute of KimchiHae Choon Chang
"Hello, everyone who loves kimchi.
I'm Hae Choon Chang, President of World Institute of Kimchi."
The World Institute of Kimchi was established in 2010 as a government-funded research institute under the Ministry of Science and ICT. We strive to scientifically demonstrate the excellence of Kimchi and improve the competitiveness of the domestic Kimchi industry, as well as globalize Kimchi. Kimchi is a staple food that cannot be missing from our table, as well as a representative food of South Korea. With its unique flavor and aroma, as well as the ability to consume new nutrients and live Starters not found in its ingredients, Kimchi is also a healthy food. In addition, Kimchi, which has a history of thousands of years, is now recognized as a delicious and healthy food not only in Korea but also around the world and has established itself as a spreader of Korean culture and a representative of K-FOOD."
The World Institute of Kimchi is dedicated to preserving the unchanging value of Kimchi, which has become an icon of culture, beyond just a food. Through securing advanced technology in the field of fermentation science, the Institute aims to strengthen the foundation of small and medium-sized Kimchi businesses and conduct research to create future value for Kimchi.
In particular, through diverse collaborations with government agencies, food-related institutions, and Kimchi businesses, the Institute aims to drive the growth of the Kimchi industry by developing core technologies and promoting them on the ground. The Institute aspires to become a "national Kimchi hub institution" that leads the globalization of Kimchi. All employees of World Institute of Kimchi are fully dedicated to their research with a sense of mission and pride in studying all aspects of "Kimchi," a significant national asset of South Korea. Going forward, World Institute of Kimchi aims to be the world's only comprehensive Kimchi research institute that encompasses the science of Kimchi fermentation and industrial development and will strive to achieve this goal with its best efforts. As citizens of the mother country of Kimchi, we ask for your continued interest and support so that you can protect this valuable national asset as a custodian of Kimchi.